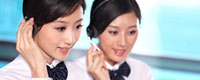 Name: Connie
Tel: +8615013045311
Mobile: +8613570521629, +8615013045311
E-mail: info@cx-gz.com
E-mail: connie201051@hotmail.com
Add: #803, Builidng #50, Zhongyi Hailun, Shuinan Xintang, Guangzhou, Guangdong, China
Skype: connie-lamplist
QQ: 404265800@qq.com




Guangzhou Chenxuan Electronic Technology can offer most brands original and compatible projector lamps, such as Panasonic, Epson, Sony, Sanyo, Philips, Infocus, Acer, Toshiba, BenQ, NEC, Optoma, Sharp, Plus, Hitachi, Mitsubishi, etc, including HS, HSCR, UMPRD, NSH, VIP, SHP, VIP, UMRD, UHP lamps.
Projector accessories with 3 months warranty like remote control, ballast, LCD panel, color wheel, plastic lens, DMD chip, main board, PBS board can be obtained. Wireless presentation system and various VGA & HDMI cable with different lengths and specifications also available here.
With superb quality, reasonable price and best after-sale service, our aim is to build win-win and long-term partnerships after our joint effects. Contact us freely if any items interested in. Let's create a bright future.